This technique makes it possible to drop the temperature from 32°C to 4°C in 30 seconds thanks to a cold power of -78°C and 50 bars of pressure (CO2). The thermal shock is immediate, it stimulates the skin receptors that send a powerful and very fast message to the brain to obtain an immediate natural response by reflex pathways.
The application of the Cryoscreen allows to obtain an immediate painkiller effect, a management of the inflammatory crisis with a real alternative to the drug intake, an immediate vasomotor effect to drain hematomas and edema and muscle relaxation facilitating the return to mobility quickly. Cryonic Medical specializes in developing innovative technologies for animal health professionals:
"The analgesic properties of hyperbaric CO2 cryotherapy" (Observations in horses)."
"Interest of Gaseous Cryotherapy in the Treatment of Locomotor Pathologies in Sports Horses: A New Therapeutic Approach in Equine Physiotherapy."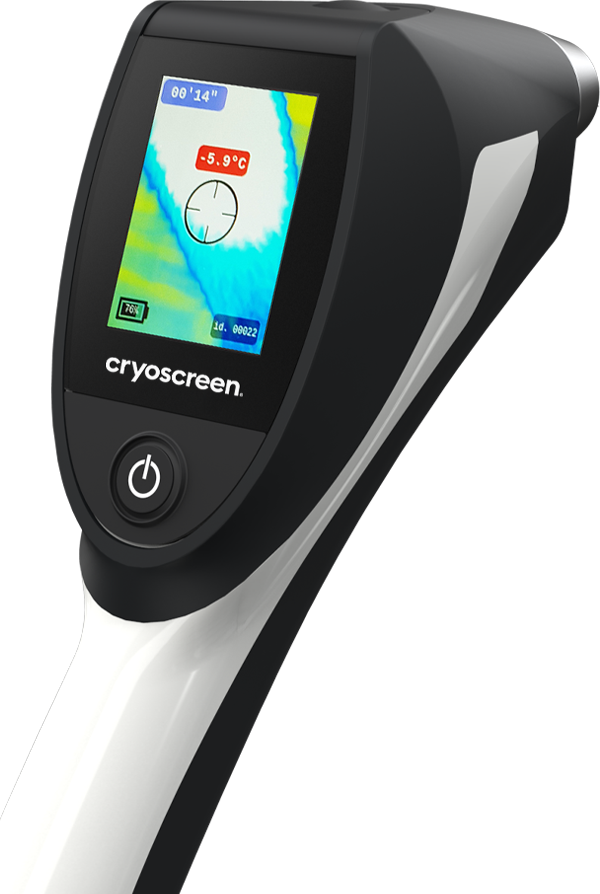 discover the possibilities of
discover the possibilities of​